An Instrumental album featuring the didjeridoo, an ancient instrument from Australia, Native Flutes, Ocarina's, Bullroarer and rattles etc. Blended with Analog Synthesisers ( Moog, Korg, Yamaha etc.) Electribe grooveboxes and FX !! This album is a deep exploration of Ancient and Modern instruments and sounds, seamlessly fused in to a sonic journey that begins with the earthy sound of the didgeridoo creating a trance like atmosphere and ends with a joyous uptempo dance vibe !.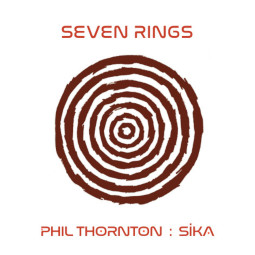 Album Details
Released December 17, 2016
Sika - Didjeridoos, Native Flutes. Bullroarer, Ocarina, Rattles and on location nature recordings. Phil Thornton - Synthesisers, E-Bow guitar, Chicken Flute, Recorders.
1. Consciousness Shift 08:08
2. First Light 09:51
3. Forest Spirit 11:48
4. Pure 10:27
5. Seven Rings 09:34
6. Concentric Circles 08:46
7. Children Of The Pleiades 05:11